Project Background
L.A. LIVE is the sports and entertainment district in downtown Las Angeles that surrounds STAPLES Center and Microsoft Theater (formerly Nokia Theater, as shown in these renderings). It features sports and music venues, restaurants, night clubs, The Grammy Museum and movie theaters.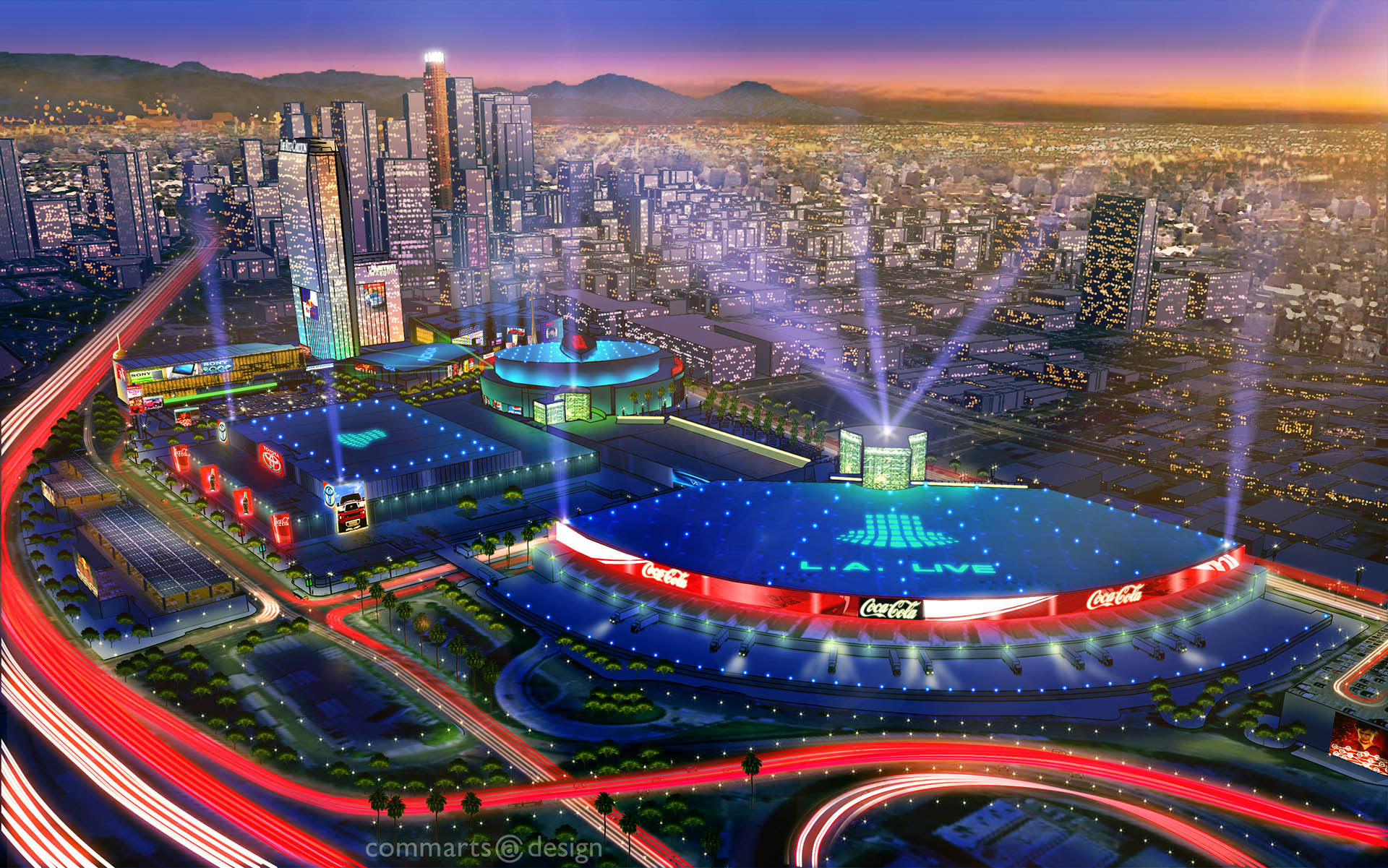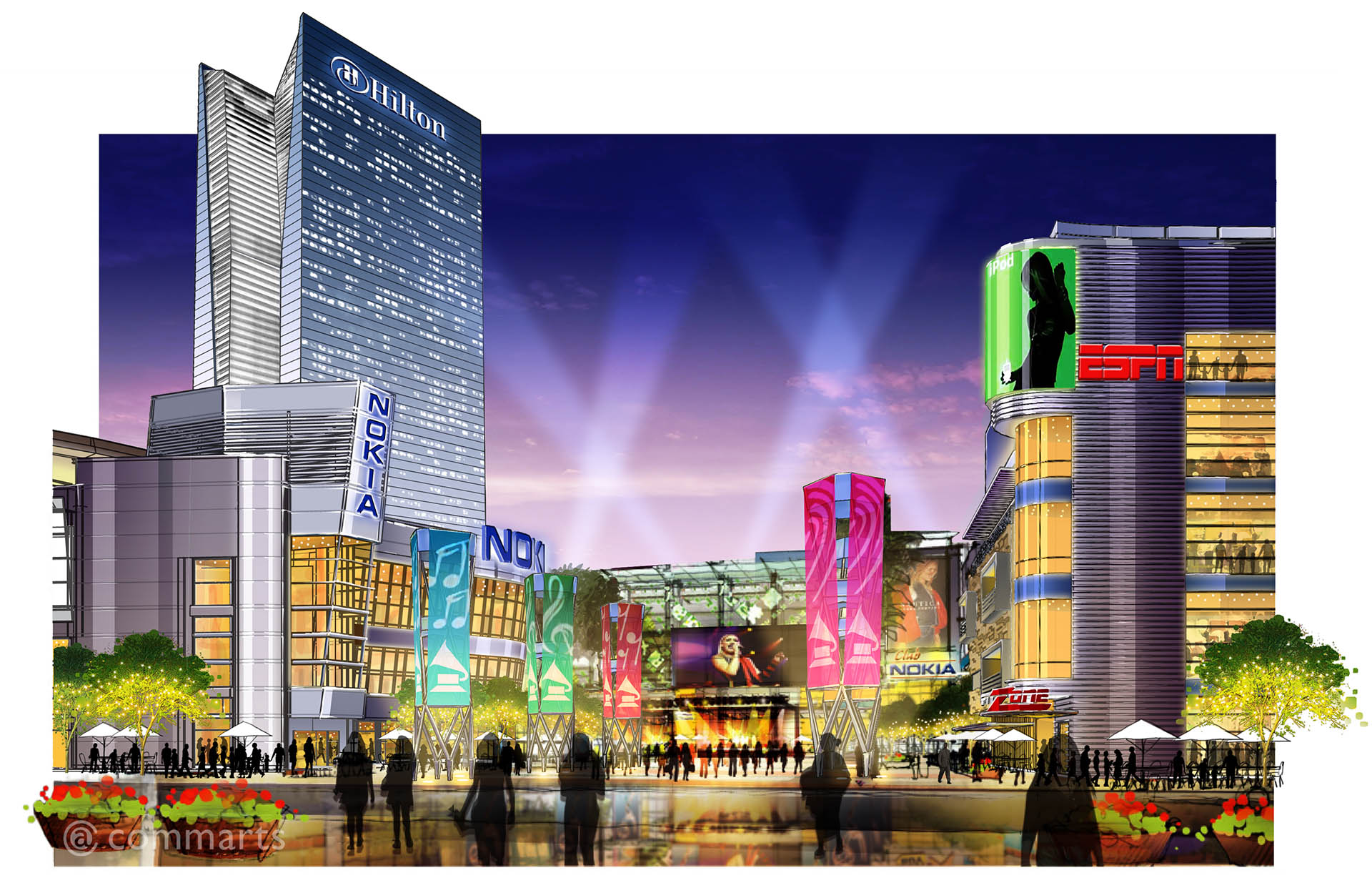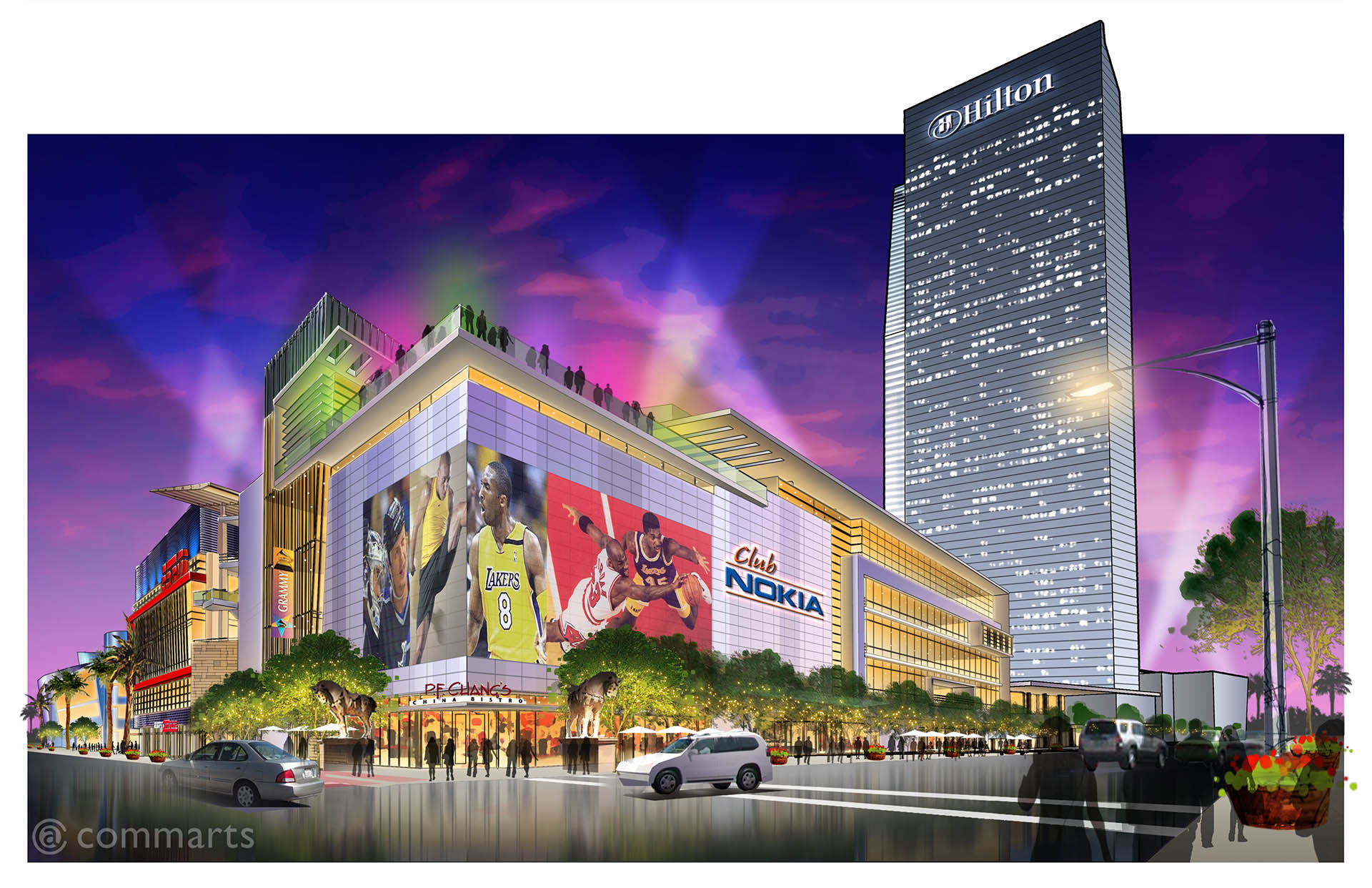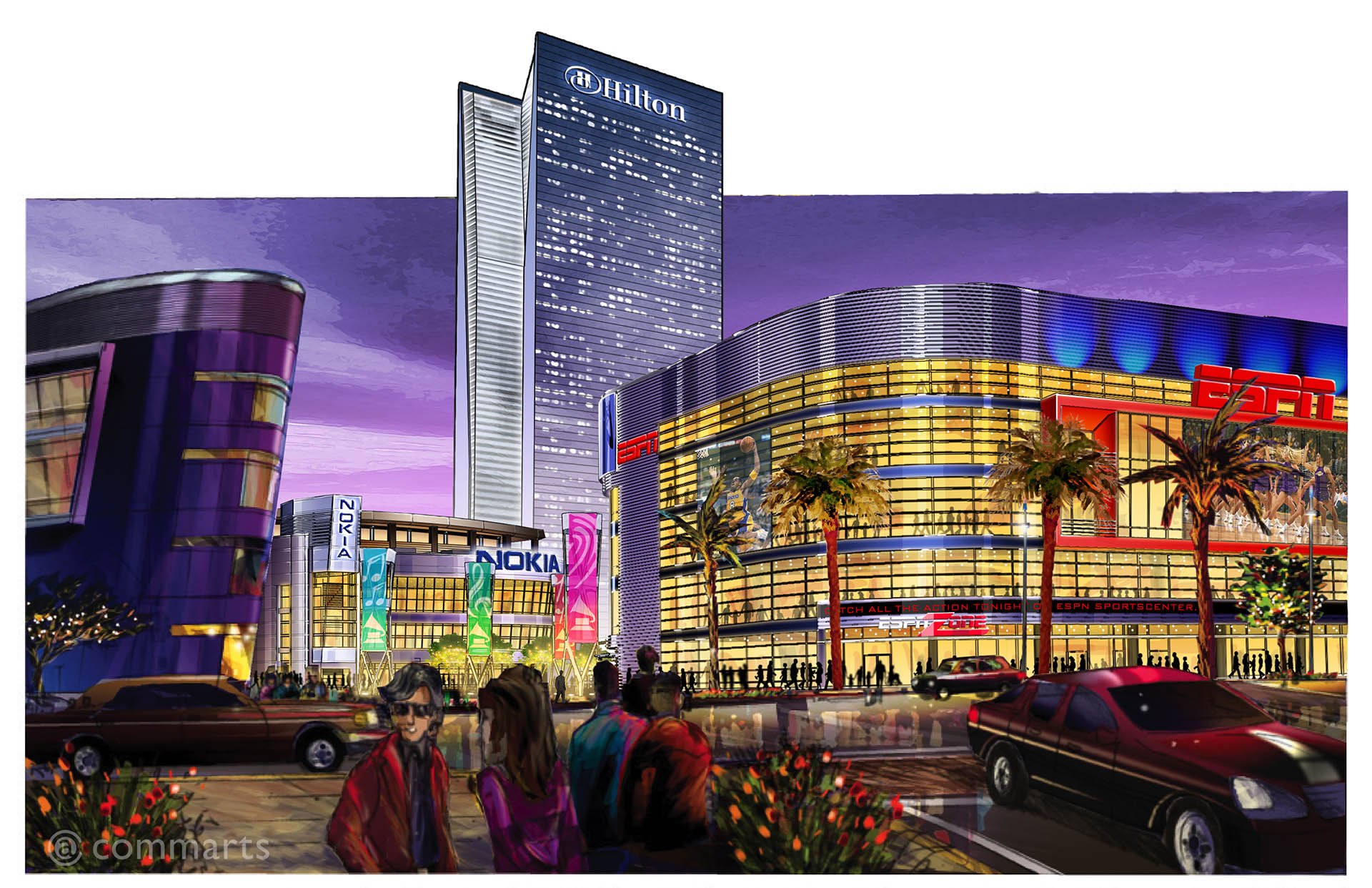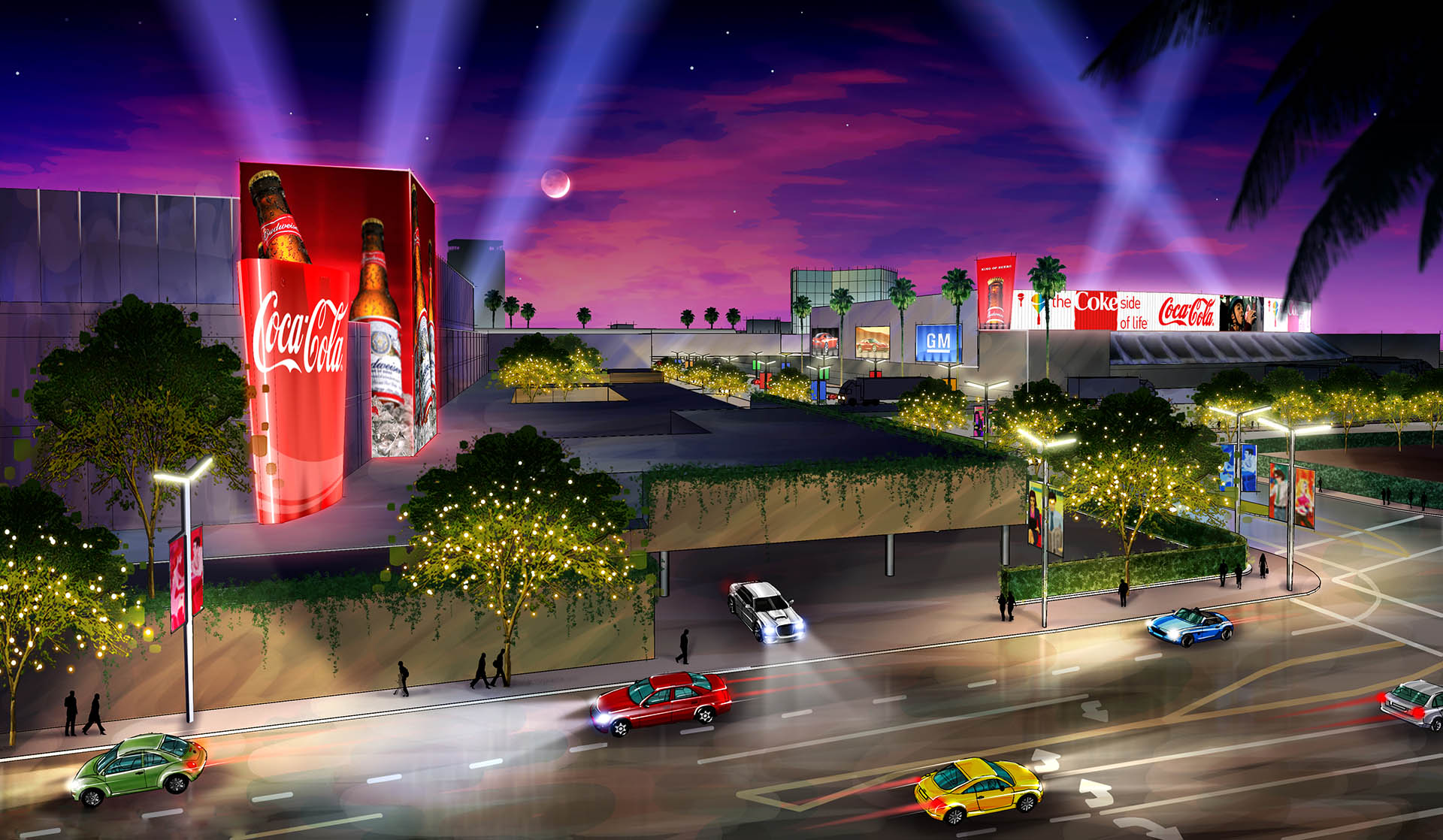 My Approach
I was part of the team at Communication Arts charged with developing the plazas and public spaces between the buildings at L.A. Live and these are some of the renderings I produced.  Since this was to become the "Times Square of the West Coast", it was important that it be full of color, sparkle and excitement.  I made the buildings very shiny and glossy with a lot of highlights and reflections.  And what exciting big city venue is complete without lasers and klieg lights?
Completed while at Communication Arts.