Project Information:
(Name, location and client withheld at client's request)
This shopping center will have anchors such as Liverpool, Sam's, C&A, a major chain hotel and an 8 screen theater.  With expected traffic of 9 million, it promises to be the largest shopping mall in its culturally rich area.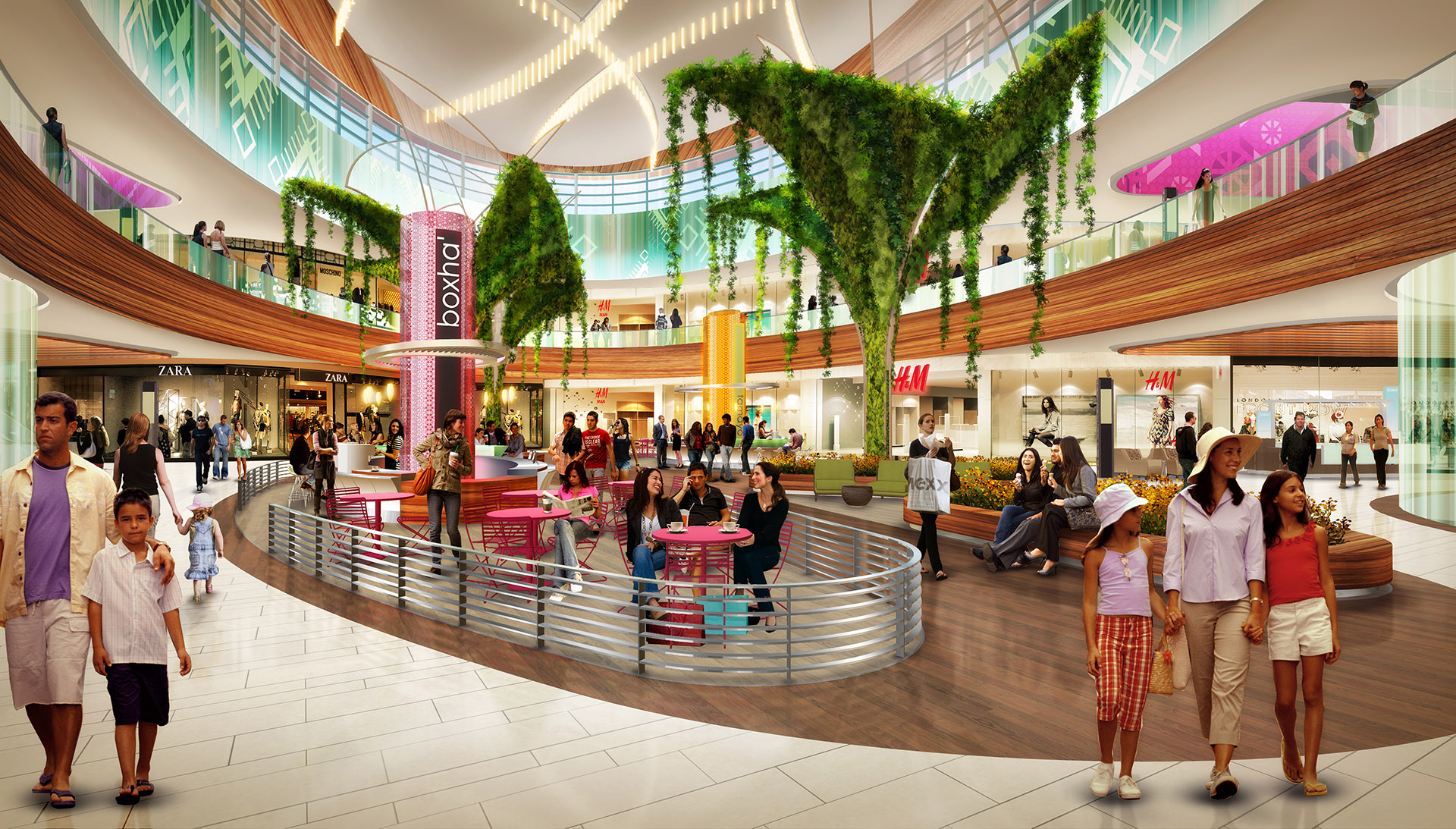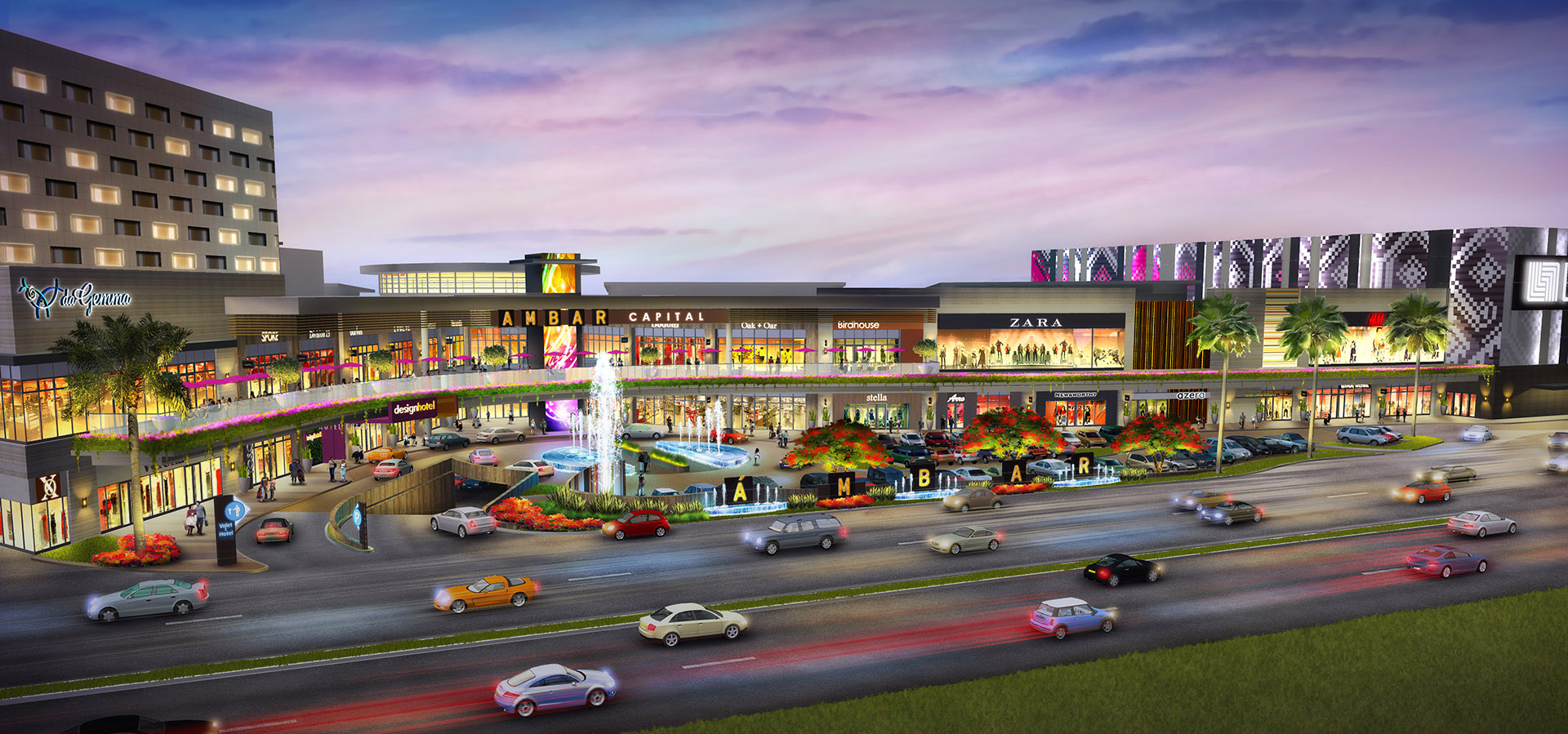 My Approach:
I was tasked with producing two illustrations for this project, one exterior and one interior.  The end client wanted renderings of a more realistic quality, so I rendered with great attention to detail and used photographic entrourage when possible.  As usual, when using photographic entourage, I adjust the lighting to fit into the scene and appear natural instead of merely cut and pasted.  I used a lot of different colors and values to add drama and sparkle and to draw the eye through the composition.